Customers / Associations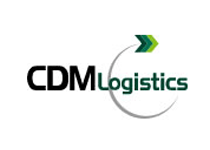 Combined Distribution Management Pty Ltd, trading as CDM Logistics, ("CDM Logistics", "CDM") is a consortium of five regional carriers, KW Thompsons Transport is one of these carriers, providing logistics and warehousing facilities across Australia.
The company was formed in December 1995 with the following aims: –
"To bring together in a structured manner the resources, abilities and experiences of regional transport operators."
"To offer a national transport service with the individual customer service and attention you would expect from a regional carrier."
Company Structure
The structure of CDM Logistics provides the customer with the opportunity to deal with a single company whilst tapping into the experiences and resources of the member companies.
Providing-
Single contractual and invoicing arrangements
Single Performances reviews
Single Contract Manager
Whilst still accessing all the service features of the regional carriers.