Accreditations
Trucksafe
TruckSafe is a business and risk management system that is aimed at improving the safety and professionalism of trucking operators nation wide.
It is an industry initiative, which delivers competitive advantages to accredited operators.
TruckSafe members achieve accreditation through independent auditing.
Members are bound by the TruckSafe Code of Conduct.
The integrity of TruckSafe is managed by the TruckSafe Industry Accreditation Council (TIAC).
TruckSafe Pty Ltd is a wholly owned subsidiary company of the Australian Trucking Association.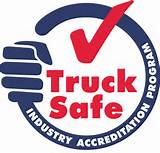 Accreditation Number TS000178 valid until  24 January 2023

Thompsons Transport Acc Certificate 2021C (002)
National Heavy Vehicle Accreditation Scheme
The National Heavy Vehicle Regulator (NHVR) is Australia's independent regulator for all vehicles over 4.5 tonnes gross vehicle mass.
As the national regulator for the heavy vehicle road transport industry, we aim to achieve:
Efficiency – a common set of laws for heavy vehicles for all states and territories.
Safety – a national safety monitoring and reporting system dedicated to heavy vehicles.
Productivity – ability to provide quick responses to changing industry trends and needs.
Services – a single point of contact for all heavy vehicle regulation in Australia.
Independence – independent, statutory body corporate established under the Heavy Vehicle National Law (HVNL).
Compliance and enforcement – a unified strategy and approach.
Transparency and accountability – review for key decision making.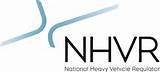 Accreditation Number: NHVAS31213

View current Accreditation by clicking below link